Life Transformations Personal Training in Lee's Summit, MO shares healthy recipes and tips with clients and the community. Try out a quick and healthy recipe for No Bake Energy Balls and Banana Bites.
Do you struggle to eat healthy? Do you have a sweet tooth? The solution to this is a healthy treat. Having healthy food around in a convenient format makes it easy to stay on track. Pre-make healthy snacks and put in small servings so you can grab and go. This is great for singles, couples, or families.
As a busy family, you often eat on the go. Usually we reach in the fridge or panty to grab something fast and not always healthy. Try keeping some No Bake Energy Balls or Banana Bites around as healthy on the go snacks. These are kid friendly! Involve the kids and let them help make them. We made these for our Lee's Summit Chamber of Commerce Business After Hours. Enjoy!!
No Bake Energy Balls
Ingredients
½ c peanut butter
⅓ C honey or agave
1 C old fashioned oatmeal
1 tsp vanilla
½ c mini chocolate chips (also try dried fruit, coconut, seeds, sliced nuts).
Directions
Mix all ingredients in a large bowl. If peanut butter is stiff, you may need to microwave for 30 seconds. Mixture should be a dough consistency. Roll or scoop mixture into balls. Place in airtight container and store in the fridge or freezer.
Banana Bites
Ingredients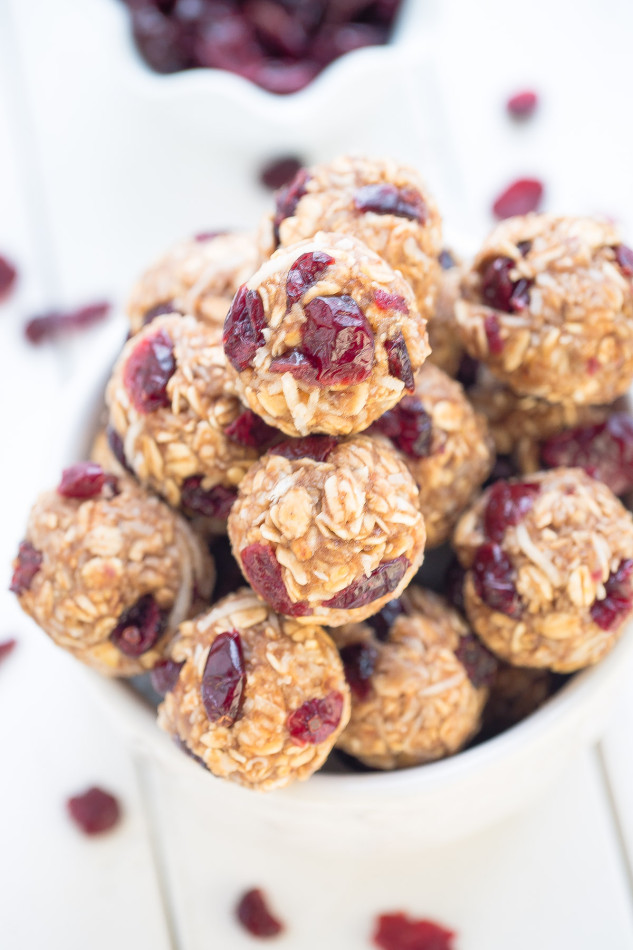 1 banana
1 c old fashion oatmeal
1 c craisins
Directions
Preheat oven to 350 degrees. Mix all ingredients together. Mash banana into oatmeal with fork or potato masher. Roll into small balls. Bake on cookie sheet for 10 minutes. Enjoy room temp or cold.