Life Transformations Personal Training studio in Lee's Summit, loves to share healthy recipes for clients and our community. Try out this healthy holiday recipe as a treat for you and your family. Have a holiday treat that is not to sweet. Enjoy some Homemade Christmas Granola.
*Personal Training clients, this is the recipe for your holiday gift! Try it out and enjoy!
Homemade Christmas Granola
Ingredients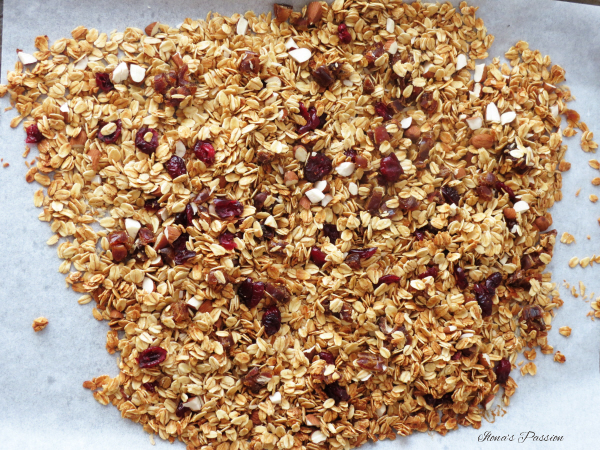 6 cups rolled oats
1 c brown sugar
1/2 tsp cinnamon
1 cup dried cranberries
1 6oz bag dried apricots (chopped)
1/2 c honey or agave
1 1/2 sticks margarine
Preparation
Preheat oven to 350°.
Combine first 5 ingredients in a large bowl. In a small saucepan over medium heat melt margarine and then stir in honey. Mix till combined and pour over oat mixture and toss to coat evenly. Spread granola onto parchment lined baking sheet and bake for 30 minutes. Stirring every 15 minutes and oats should be toasted and sugar begins to caramelize. cool completely in pan, transfer to airtight container.
*For other variations add sliced almonds, various dried fruits.
Try the granola warm or room temp with:
Yogurt
Whey protein
Milk or Almond Milk